The first detals about the V.19 flyff releases are coming and i would present you a topic from a french forum that i translated for ya all !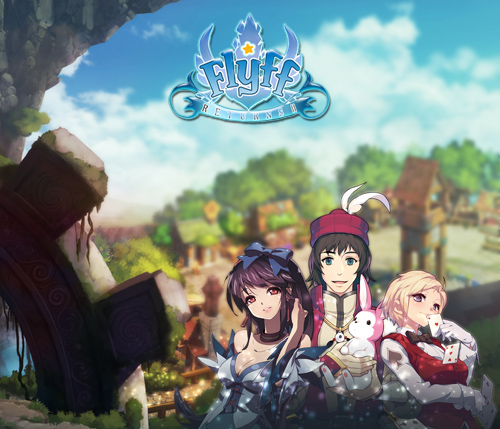 Korea Datamining : le 11/01/2012
News :
- Good bye the ugly pink of the interface
-An auction house will be implemented,
- new PNJ with new activities,
- Flarine totaly redesign !
- New system for weapons and potions,
- New trophy system,
- Weapons balancing
- Rumors : No new dongeons / armors / weapons release
Weapons Changes :
New Weapons Bonus
Spoiler:
More about interface :
- New colors will be mainly : Gold, black and blue,
- The mini map will be round,
- new Action bar,
- New place for chat,
- Possible to show 3 actions bar,
- Rumors : more resolutions

XP bar will be implemented over action bar.


Détails sur le market/Hôtel des Ventes :
- No Cs to go to the market but they will be a taxe (Great news for Secret Room?),
- Auction house will work via a Npc
- Search System for items
- Limit of 2.1B cause you'll be able to buy only with penya
- Rumors : Auction system for items
- Rumors : No more private shop
Le système de fusion d'armes :



- System of skin for weapons (100% success),
- Possibility to fusion 2 weaps to get from the first some bonus !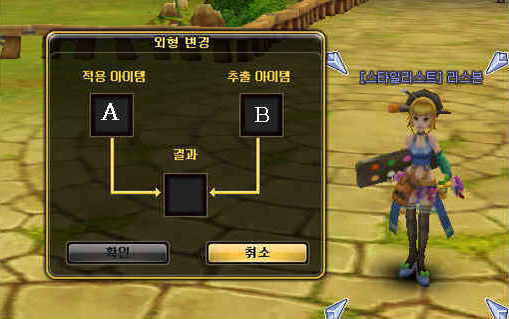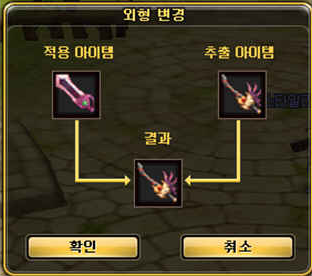 Skin system for weapons, the A weaps will get the skin of the B one, and the B one will be destroy

Système de fusion de potions :



- it will be possible to mix 2 kinds of potions, premiums, to got the 2 effects
Exemple : 200MP +200HP = 200 MP/FP potion recovery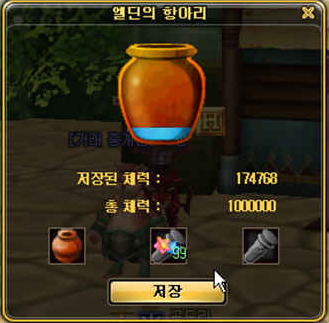 The new potion creation system


Trophy system :



- There's few detals about trophy systems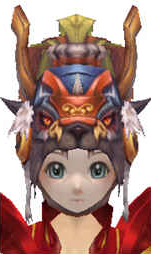 New rewards for killing sorcerers


Screenshots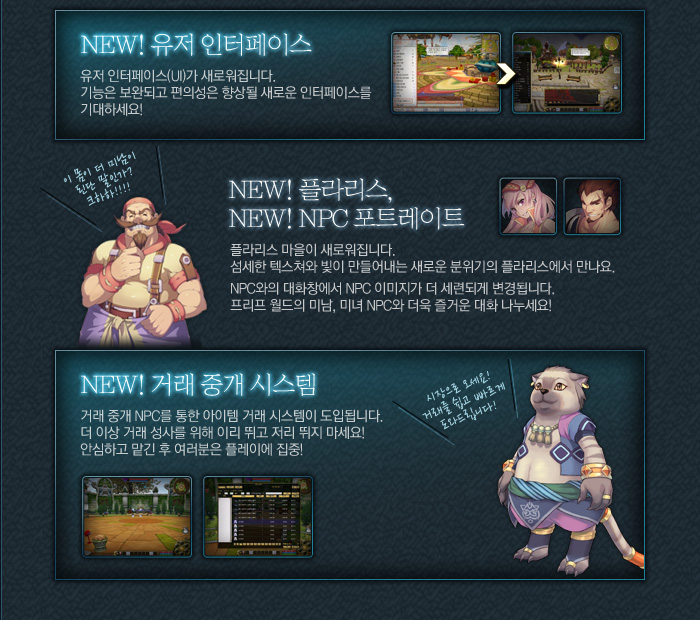 The new market Pnj and new black menu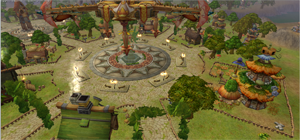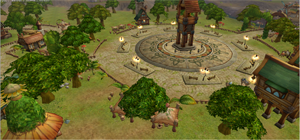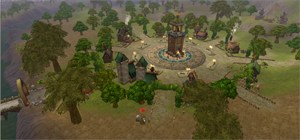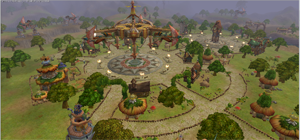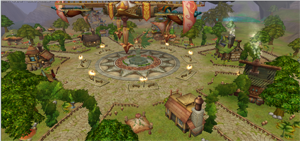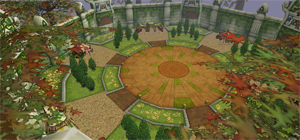 The new flarine with as last pics, the market place !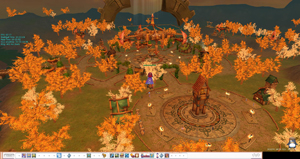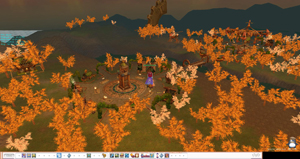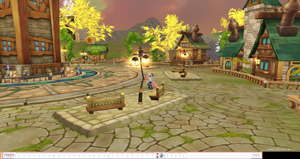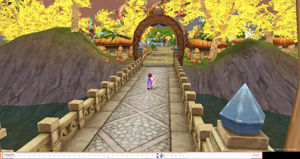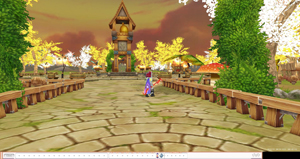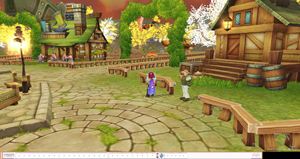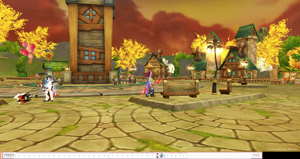 How it looks In Game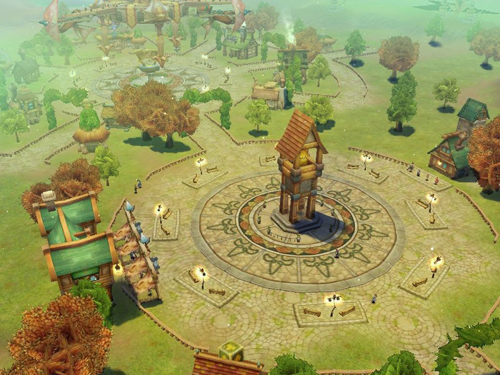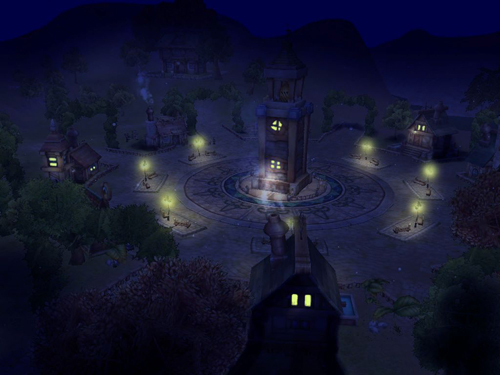 Artworks
_________________